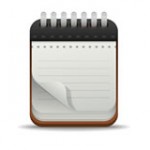 Insurance brokers and companies operating in the insurance industry require more than a website that looks good and has simple navigation. They also need a website that is regularly updated with fresh, unique, keyword-optimised web content.
At Speedie Consultants, we provide a full web content writing service in addition to other online marketing services. However, why is web content so important for your insurance website?
Search engine visibility
One of the main reasons that insurance websites decide to add original content on a regular basis is because of the SEO benefits.
By adding regular content that is keyword rich, your site may get more attention from the search engines, which love websites that add content regularly.
The more content you publish, the more keywords you are able to target, and this means you may start to attract even more visitors from the search engines.
Build trust with visitors
By adding valuable content, visitors to your website may start to trust you more. It often takes a long time to build trust with potential customers before they decide to buy from you, but web content may help to speed the process up.
Demonstrate your expertise
Web content is an ideal way to demonstrate that you know what you are talking about. If you provide tips, advice and answer questions, you may find it easier to convince visitors that you are an expert in your field, which may help lead to more conversions.
Make sure you have high-quality web content on your website
If you have an insurance website, populating it with quality web content should be a priority. At Speedie Consultants, we can save you time and generate superior results through taking care of your web content for you. Get in touch to find out how we can help you today.