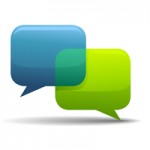 How to take full advantage of social media marketing
At Speedie Consultants, one of the services that we provide to insurance companies is social media marketing.
Social media is still relatively new for many businesses, and as such many firms often do not know how to take full advantage of this powerful marketing strategy.
We can help you to succeed with social media and to avoid making potentially damaging mistakes in the process.
Make it personal
Social media provides you with an excellent way to talk to your target audience as a human being. Your targets want to talk to you on social media, and they want to see the human face behind the company.
Social media is not about selling, but is rather about forming relationships. Focus on talking to people and helping them out by answering questions, and you may have a better chance of seeing the full effects of social media marketing.
Make regular updates
Social media is not something that you can just dip your toe into once every few weeks. It requires consistent effort, and that is why many companies choose us to take care of their posts and updates.
If you fail to post regularly, it is likely to take longer for you to build your network and your visibility may also be affected.
Provide something of value
Social media is all about providing value. If you fail to provide value to your network, you may soon find that people stop following you. However, if you provide valuable content such as answers to questions, useful advice, customer support and information, people are morel likely to share your content across their own networks.
Seek out relevant conversations
Social media involves seeking out your target audience and getting involved in relevant conversations where you can provide your own information and insight.
This takes time to do properly, and can involve a different process for different social networks, so we can help you to save time and effort by finding these conversations for you.
Start to take advantage of social media marketing
We can help you to take full advantage of social media marketing for your insurance company or broker without you having to experience the steep learning curve. It is easy to make mistakes and fail to use social media correctly, so let us do the hard work for you.