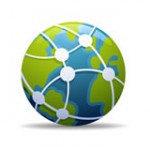 Link building is becoming increasingly important for companies operating in the insurance industry who have their own websites.
Many companies now know the importance of SEO, but many either do not have the skills or simply do not have the time to set up an effective link-building programme.
If you want to get more traffic and start working on your long-term SEO, you may want to take advantage of our experience and knowledge of link building to start seeing results.
Why is link building important?
There are many factors that go into effective SEO, but link building is one of the most important.
A link from a website, blog or social media account that points back to your website tells the search engines that there is something relevant and valuable that is worth linking to.
Some people try and game the system by building up a huge number of low-quality links, but this is a tactic that is likely to backfire.
At Speedie Consultants, we build up high-quality links to show the search engines that your site is worth linking to.
In addition, links may also lead to a large amount of direct traffic over time, and the people who follow a link back to your website are often highly targeted.
How we can help
If you take advantage of our link-building service, you may be able to:
save a lot of time because link building is a very time-intensive process;
benefit from high-quality links pointing back to your website rather than low-quality links;
start to benefit from direct traffic through the links pointing back to your website.
Consider the benefits of link building
Our aim at Speedie Consultants is to provide you with a high-quality, professional link-building service so that you can boost your visibility in the search engines and benefit from increase search engine traffic as well as direct traffic. Contact us today to find out exactly what we can do for your insurance website.