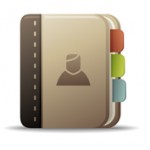 We have various options with lead generation. Whichever options you look at, do make sure you have the systems in place to followup with leads.  If you do not have adequate staff who are able to contact a lead as soon as it comes in, you are reducing the effectiveness of the lead. And that means wasting money.
We would rather make sure you are able to contact leads as soon as possible rather than simply provide leads to you.
With a wide range of lead sources, we are able to provide a large range of different lead tyoes form the more general to highly specialist.
Live Leads
We have a range of sites / lead providers that can send lead to you today! These are all created live and sent to you as son as the potential customer  hits that enquiry button.  These leads  have enough data within them to contact the customer to discuss their specific insurance requiements.
Email Data
We also have clients that have email databases of customers that have opted in to receive marketing materials,  you could be marketing to thee lists to drive enquiries to your site.
Historical
There are also clients that have historical data – be it failed quotes or renewal data.
Contact Us
Contact us today to discuss our lead generation options and see how we can help you acquire more business.