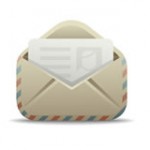 4 key steps to success with email marketing
Email marketing remains a popular form of online marketing for a number of reasons. The fact that it is very cost-effective, allows you to target your prospects directly and is measurable means that many companies attempt to send emails to their prospects at some point.
However, many insurance companies fail with their email marketing because they do not carry out their campaigns effectively. At Speedie Consultants we have a lot of experience setting up and managing successful email campaigns, and here are four of the key steps to success.
1. Build up a list of prospects
The first thing that you must do is build up a list of potential targets. Do not send out emails to people without receiving their express permission first, because this can be categorised as SPAM and is unlikely to win you many customers.
2. Personalise your emails
One of the great things about emails is that you are able to personalise them with ease. You may want to target your recipients by using their names to get their attention, and you are even able to use their names in the subject lines to help your emails really stand out.
3. Always deliver valuable content
One of the most important factors in successful email marketing is that you always deliver valuable content. The hardest part of the whole campaign is getting recipients to open your emails. If they actually look out for your content and want to receive the valuable information contained within, your open rates are likely to go up.
4. Constantly test your campaign
Email marketing is highly measurable, meaning you can find out what is working and what is not. By sending out different versions of emails and studying the open rates and other criteria, you may be able to constantly improve your email campaigns to boost your conversions.
Start using email marketing today
Email marketing can be highly effective for insurance companies, but only if it is carried out effectively. If you want to start taking advantage of all of the benefits of email marketing, contact us at Speedie Consultants today and we will get your campaign up and running in no time.