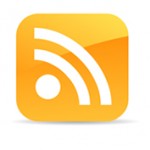 Blogs for insurance websites: do you need one?
There are many reasons why starting a blog on your insurance website is a good idea. However, many insurance companies simply do not have the time to be able to focus their efforts on writing and posting regular blogs to their websites.
At Speedie Consultants, we provide a full blogging service, including writing high-quality, engaging content and posting it to your blog so you do not even have to think about it.
But why start your own blog in the first place?
A simple way to regularly update your site
One of the great things about a blog is that it is a very simple way to add content to your website on a regular basis. Sometimes adding articles by creating extra pages is less convenient and more difficult to organise, but a blog makes the whole process easy.
This is especially true if you have a website that runs on the WordPress platform. WordPress started off as a blogging platform, so if your website runs on WordPress you may find it even easier to start up a blog.
Target a large number of long-tail keywords
If you publish regular blog posts, you may find that you are able to target a whole range of long-tail keywords. Long-tail keywords are especially useful because they are typically less competitive, meaning you may be able to rank for them with greater ease.
You probably do not want to forget about the more competitive keywords, but by targeting long-tail keywords as well you may be able to start generating traffic from the search engines in a shorter period of time, and a blog makes this easier to achieve.
Build relationships with your target customers
Blogs are excellent relationship-building tools. Blog posts have traditionally been less formal than other content on insurance websites, so your blog may provide you with a way to demonstrate the personality behind the brand and build relationships this way.
Set up your own blog today
If you do not have the time or the expertise to set up your own blog and commit to posting blogs on a regular basis, let us help you out. At Speedie Consultants we are able to provide you with regular content that is original, engaging and search-engine optimised. So find out just what we can do for you by giving us a call today.