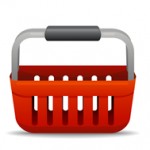 The secret to your business' success: affiliate marketing
Affiliate marketing offers businesses a viable, steady and diverse method of attracting traffic from a wide number of sources, so you don't need to depend on Google so much. Done correctly from the outset, an affiliate programme can really increase the number of online sales and leads you get.
At Speedie Consultants, we manage a number of programmes for leading insurance, finance and automotive providers, who see the benefit of having a cost-effective and easy way to attract traffic and sales from different sources at a lower risk and lower cost per sale compared to other online marketing methods.
One of the attractions of affiliate marketing is that there is typically little effort needed on your part to set up and run a programme – yet the results can be significant. You are using other people to make sales, and you pay them only when a sale is made. You can opt to pay your affiliates for making a sale, finding you a new client, or finding a new lead.
Just look at some of the stats:
£814m spent in 2012 converted to £9billion UK sales
US affiliate marketing spend 2007-2014
There is little doubt that affiliate marketing can boost leads and sales, without you having to purely rely on SEO to make you visible in the search engines. That is why the industry is growing so quickly, as more and more businesses turn to additional ways of driving traffic to their websites.
Do you have an affiliate marketing programme?
Affiliate marketing is still relatively new for many businesses, and many firms often do not know how to take full advantage of the virtual workforce that is out there, potentially working for them 24/7.
Those companies that do know about affiliate marketing may be unsure as to the best way to run a programme – whether in-house programmes or outsourced via an affiliate network.
Both have their pros and cons.
In-house programmes
Programmes run in-house mean that you get direct contact with your affiliates and more control, plus no extra costs. It can, however, be quite time consuming:
you will need in-house skills;
it will take you longer to recruit affiliates than if you go to an established network;
so, it will take longer to start building sales.
Outsourced programmes
With outsourced affiliate programmes, the pros are that you can benefit immediately from a large sales force and use an established network (giving credibility). These programmes are typically quick to set up; they provide software and tracking; they use a simple single payment system; and you will not need any in-house skills.
This method, however, will cost you more. You also face the possibility that the network may close at some point, and without direct control or contact with the affiliates, you could lose your workforce overnight.
Start to take advantage affiliate marketing
We can help you with your affiliate marketing programme, whether you want it run in-house or via a network. So why not go in touch for a no-obligation chat now?